The International School of Leadership Anáhuac awards the Anáhuac Medal in Leadership 2022 to PhD. Arturo Cherbowski Lask
Anáhuac Cancun University, through the International School of Leadership Anáhuac, ISLA, presented the Anáhuac Medal in Leadership 2022 to PhD. Arturo Cherbowski Lask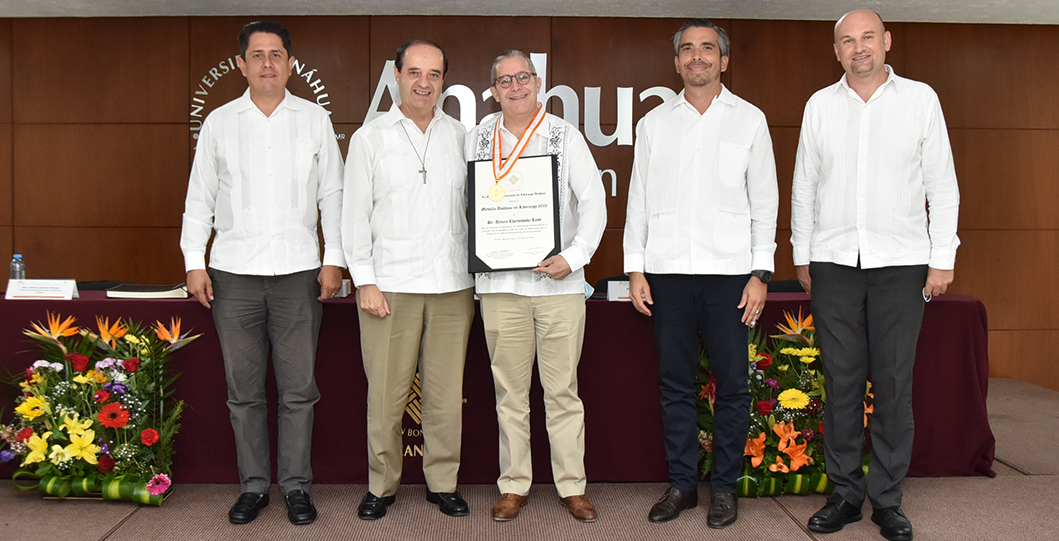 Anáhuac Cancun University, through the International School of Leadership Anáhuac, ISLA, presented the Anáhuac Medal in Leadership 2022 to PhD. Arturo Cherbowski Lask, for his exemplary professional career in favor of university education and its contribution.
PhD. Cherbowski currently serves as Executive Director of Santander Universities and General Director of Universia Mexico, a network of universities that brings together 1,216 universities representing 14 million university professors and students. It is present in 23 Latin American countries (Andorra, Argentina, Bolivia, Brazil, Chile, Colombia, Costa Rica, Cuba, Dominican Republic, Ecuador, El Salvador, Guatemala, Honduras, Nicaragua, Mexico, Panama, Paraguay, Peru, Portugal, Puerto Rico, Spain, Uruguay, and Venezuela).
PhD. Cherbowski is a political scientist from the University of Berkeley, California, and holds a PhD. and an M.A. from Yale University.
He has served as a consultant in political strategy and communications for numerous federal, state, and local actions and as an advisor to critical political actors in Mexico and Latin America.
In the academic field, PhD. Cherbowski has taught at Yale University, the Instituto Tecnológico Autónomo de México (ITAM), the Universidad Iberoamericana (UIA) and Alliant International University.
F. Jesús Quirce Andrés L.C., President of Anáhuac Cancun University; Mr. Jorge de la Torre Rosas, businessman and Anáhuac graduate; Mr. Tomasz Bogdanski, Academic Vicepresident; and Mr. Antonio Aldrette Elizondo, Dean of the Anáhuac International School of Leadership and other Presidents of the Anáhuac University Network were also present in the auditorium.
To begin with the protocol, the students Abril Camargo Velazco and Alejandro Carranza Gonzalez, members of GENERA (Business Leadership Program) and ALPHA (Medicine Leadership Program) dedicated some moving words praising PhD. Cherbowski for his career and his commitment to education.
Afterward, the guest of honor, Jorge de la Torre Rosas, thanked him for the invitation and highlighted the professional quality of the award winner and the human qualities he has demonstrated throughout his work. Next, Antonio Aldrette Elizondo read a biographical sketch of Cherbowski's career. Finally, in his speech, F. Jesus Quirce Andres L.C., President of Anáhuac Cancun University, highlighted the contribution of PhD. Arturo Cherbowski to university education and his passion for it because, day after day, he is a tireless search for educational innovation from the beginning of the day.
The award winner clarified that he did not find the road to success alone. Many of his achievements as a positive action leader are possible to those who have accompanied him on his professional journey, so he symbolically shared a piece of that medal with all his colleagues, friends, and especially family.
Publicaciones Relacionadas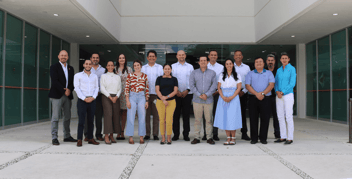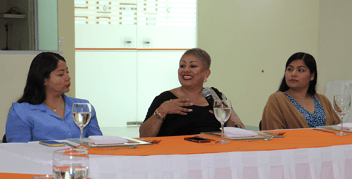 A dozen students of the Social Action volunteer program of Anáhuac University (ASUA) met in the auditorium of this International Campus with Rocío...
Leer más

>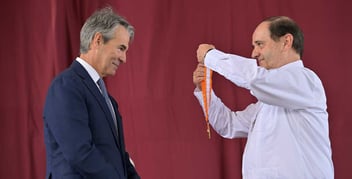 Anáhuac Cancun University awarded, through the International School of Medicine, the Anáhuac Medal in Medicine 2022 to Dr. Guillermo Torre Amione,...
Leer más

>