Graduate Profile
Anáhuac University's Bachelor of Science in International Hotel Management graduate seeks truth through global academic rigor, social responsibility, and ethics. They excel in the hotel industry, driving innovation, competition, and sustainable leadership, using multicultural insights to anticipate market trends and deliver quality results through collaborative teamwork.
Why study International Hotel Management at Anáhuac Cancun University?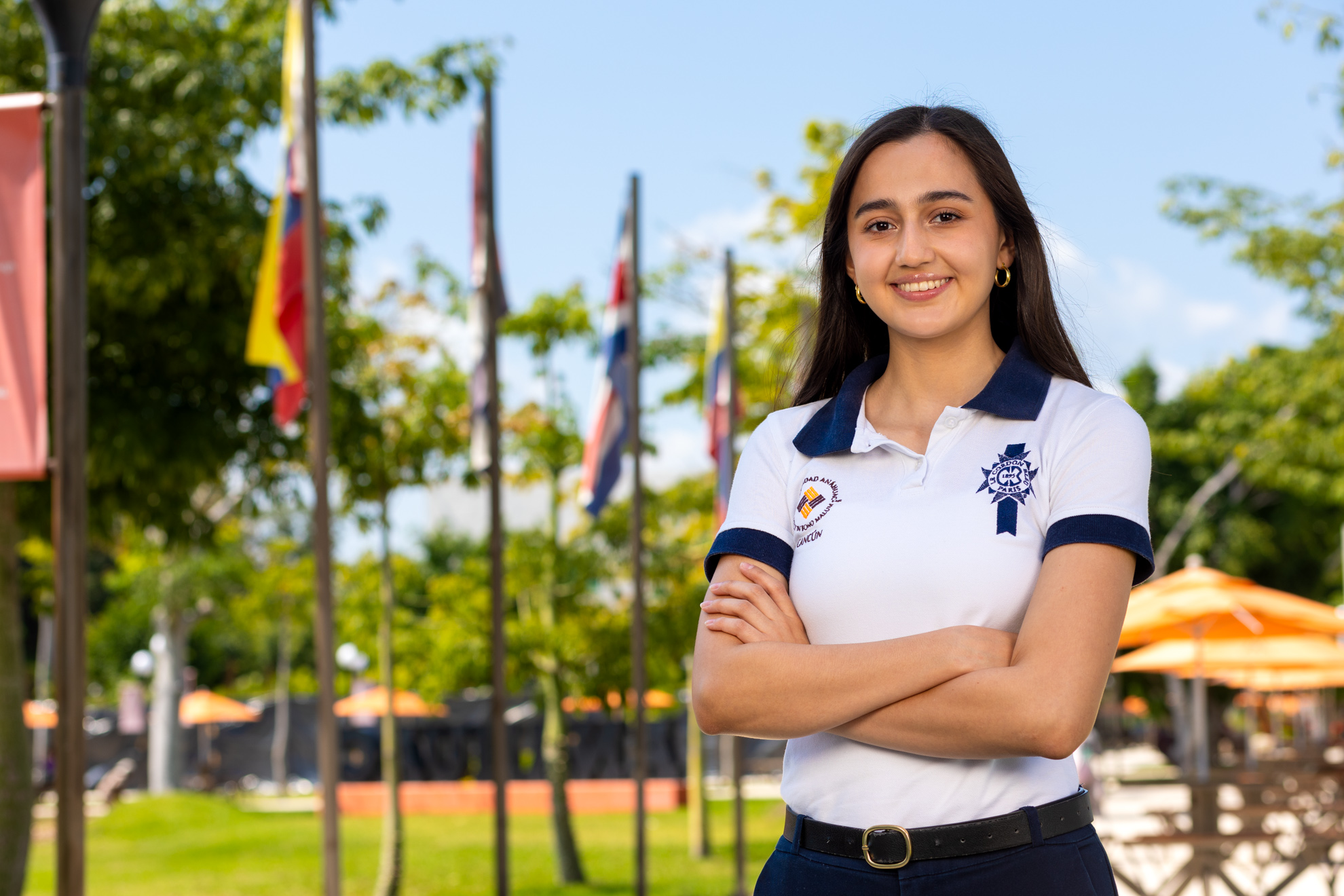 Anáhuac Cancun University is an international campus with students from more than 30 different countries.
You will receive classes from international professors, top lecturers and industry leaders.
You will obtain a dual degree, one from Anahuac University and a European degree from Le Cordon Bleu de Paris.
Our campus is located in the most important tourist and hotel destination in Latin America. This destination won the 2018 World Travel Awards in the Latin American Category for Best Beach Destination, Best Business Travel Destination, Best Visitors' and Conventions Office, so you will complete your internships with leaders in the industry.
Cancun was chosen by Forbes magazine as the "Best city in Mexico for doing business" due to its air connectivity, hotel infrastructure, and gastronomic offerings.
Do you still have any doubts?
We'll tell you more about this degree:


Highly prestigious hotel chains.
Government tourist offices.
Development of sustainable projects in the hotel industry.
Hospital administration and executive management.
Cruise lines.
Management and organization of congresses and conventions.
Eco-tourism companies.
Theme parks.
Casino management.
Do you need more info?
Contact us. Fill out our form and clear all your doubts about your future professional career. Success awaits you!