Preferential admission policy for the International Baccalaureate (IB) Diploma of Anáhuac Cancun University
Preferential admission policy for the International Baccalaureate (IB) Diploma of Anáhuac Cancun University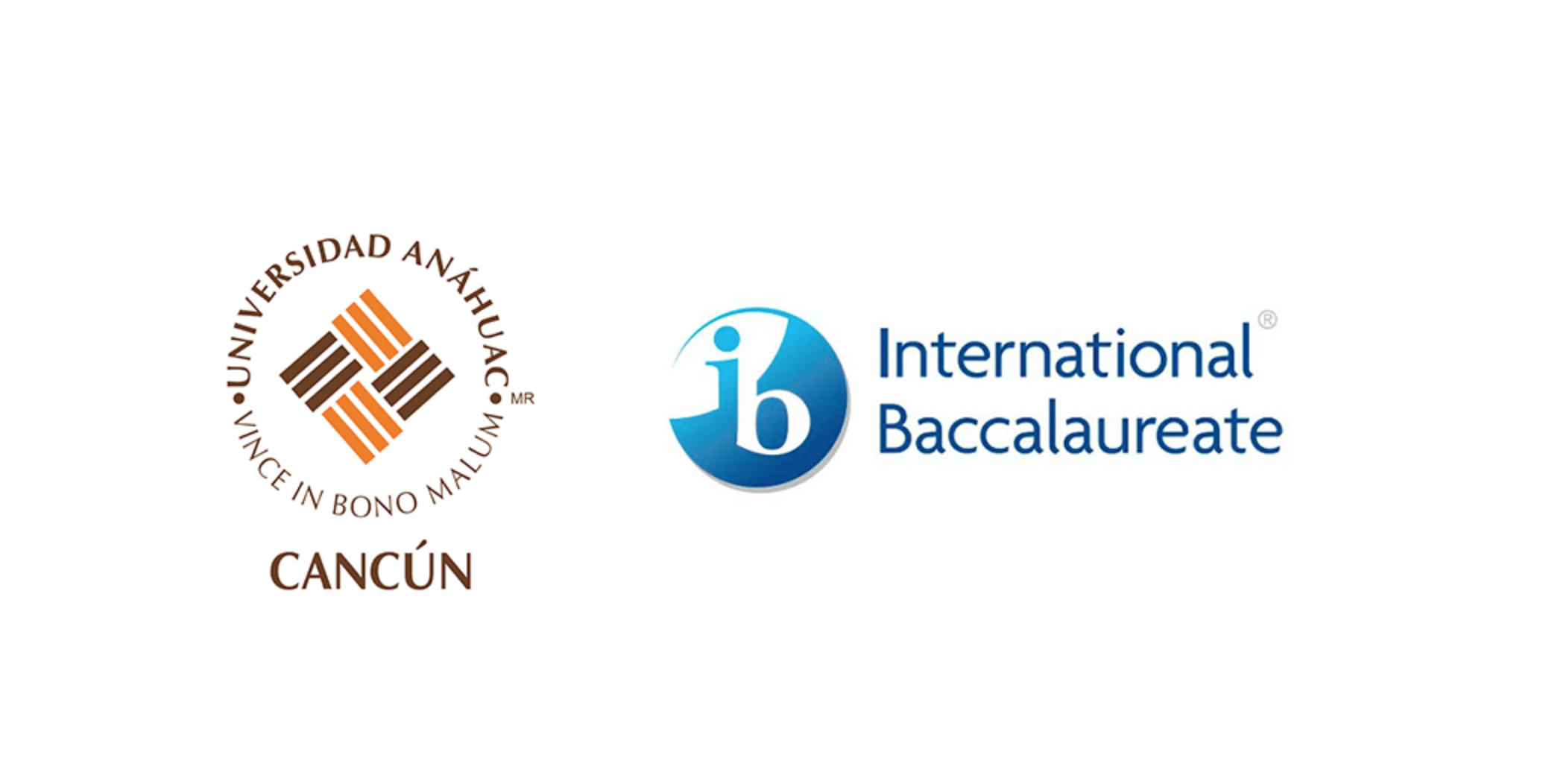 The International Baccalaureate (IB) Diploma is a high school educational program with its assessment system that possesses high academic rigor, focusing on the personal development of students.
The purpose of this program is to offer better opportunities to train, informed and knowledge-hungry young people who feel motivated to achieve their goals.
The IB Diploma curriculum is made up of six subject groups and three core components: Theory of Knowledge (TOK), Creativity, Activity and Service (CAS) and the Monograph; offering an education that focuses on teaching students to think critically and independently, as well as to be inquiring and logical.
Within the admission policies, Anáhuac Cancun University recognizes the IB Diploma Program and offers the following benefits:
Assignment of a personalized International Advisor.
Shortened response times.
Preference in applications for specific programs.
In addition to this, they will have the possibility of accrediting up to six levels of English within the University, according to the score table and they will be able to contemplate access to a special scholarship bag that grants discounts between 20% and 70% to all students. IB Diploma students who obtain a final grade equal to or greater than 29 points and an outstanding result of 1,800 points in the academic test in the admission process.
The Anáhuac Cancun University will recognize up to two subjects or 18 curricular credits to all students with the IB Diploma who have obtained a grade equal to or greater than 4 in each subject according to the scale shown in the table, through the Academic Sufficiency procedure that the student must apply in their first period of admission

The interested student, once enrolled in the Anáhuac Cancun University, must make the corresponding application in the times, forms and with the processing costs established according to the defined institutional processes.
With all this, Anáhuac Cancun University fulfills its mission of preparing with the highest academic quality of excellence ethical professionals, upright and with values, who have an entrepreneurial and innovative vision and who transcend by their commitment to others, being protagonists of change and positively transforming society.
Publicaciones Relacionadas