Anáhuac Cancun University signs agreements for double degrees
Anáhuac Cancun University signs agreements for double degrees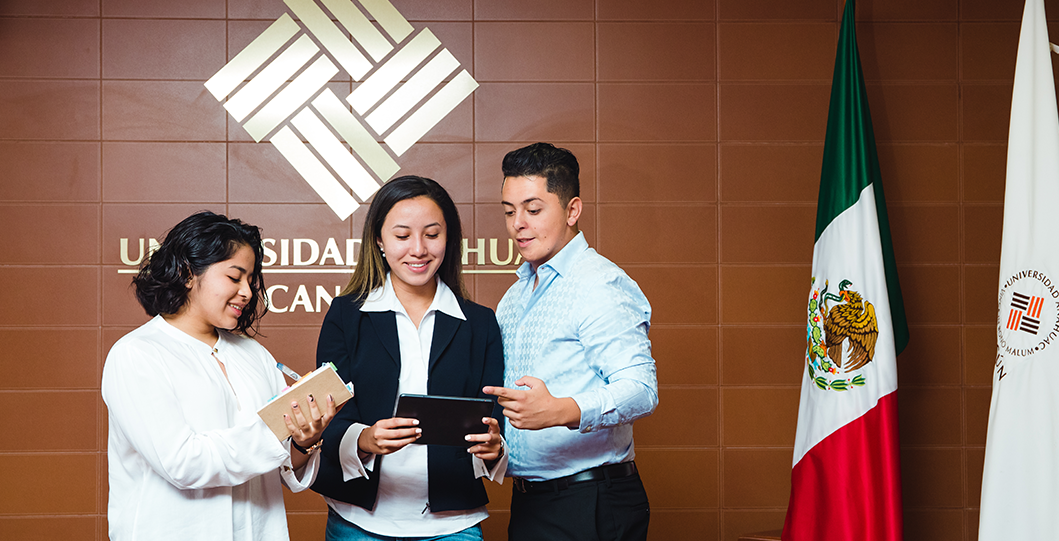 Anáhuac Cancun University, as the international campus of the Anáhuac University Network, has as a priority to offer its students different international double degree options that support their professional projection and for this reason the International Office maintains constant conversations with multiple international partners to grow in this area.
On this occasion, we would like to share with you the Dual Degree Programs that are currently available at Anáhuac Cancun University.
Since 2010, the University has maintained a strategic alliance with the International School of "Le Cordon Bleu" (LCB) in Paris, one of the most famous centers for teaching culinary arts and hospitality in the world, which allows us to offer an added value in the training of professionals in the Bachelor's Degrees in International Tourism, International Hotel Management and Gastronomy.
The program establishes that students must complete professional internships abroad, master a third language such as French or German, and at the end of their degree, receive a professional degree from Universidad Anáhuac plus a Professional Diploma awarded by Le Cordon Bleu Paris with international recognition.
Another agreement the University has with the European University of Rome in Rome, Italy, is the option of a Double Professional Degree for the Bachelor's Degree in International Tourism. This program involves doing
professional internships and studying a semester in the City of Rome to receive the Italian degree in "Turismo e Valorazzione del Territorio". The program seeks to train experts in the creation and management of tourism services focused on the value of artistic, cultural and environmental heritage under the axes of sustainable tourism and technology in tourism.
Also, starting in 2020, Anáhuac Cancun University offers a Double Degree with Coventry University in the United Kingdom for the International Business School. Through this agreement, students of the Bachelor's Degrees in Spanish in Business Administration and Management, Finance and Public Accounting, International Business and Strategic Marketing can receive the English degree of "Bachelor in International Strategic Management" at the end of their four years of study in Cancun.
From semesters one to five, students will participate in workshops that will teach them skills that are fundamental to UK higher business education and where they will be able to acquire critical thinking skills with an emphasis on essay writing and working in multicultural environments and this will prepare them to study six modules from semesters six to eight taught entirely in English and marked and assessed based on British methods and standards.
The good news is the recent opening of the Dual Degree program for the Bachelor's Degree in Architecture in conjunction with the Francisco de Vitoria University of Spain, which aims to provide students of the Anáhuac University Network the possibility of obtaining their Anáhuac degree and a degree as an Architect issued by the Francisco de Vitoria University.
With these efforts, Anáhuac Cancun University seeks to position itself as one of the most important international universities and fulfill its mission of preparing its students with the highest standards of quality and academic excellence, thus offering an international dynamism that opens
to its students a wide window of exchange opportunities with universities around the world.
Publicaciones Relacionadas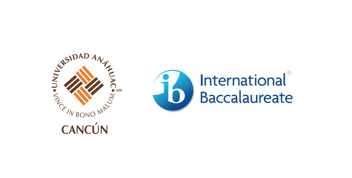 The International Baccalaureate (IB) Diploma is a high school educational program with its assessment system that possesses high academic rigor,...
Leer más

>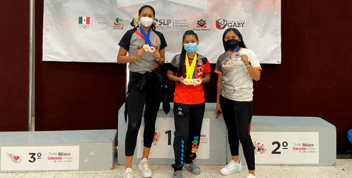 As an act of genuine Christian faith, students, teachers, and administrative staff of Anáhuac Cancun University celebrated the Holy Mass at the...
Leer más

>